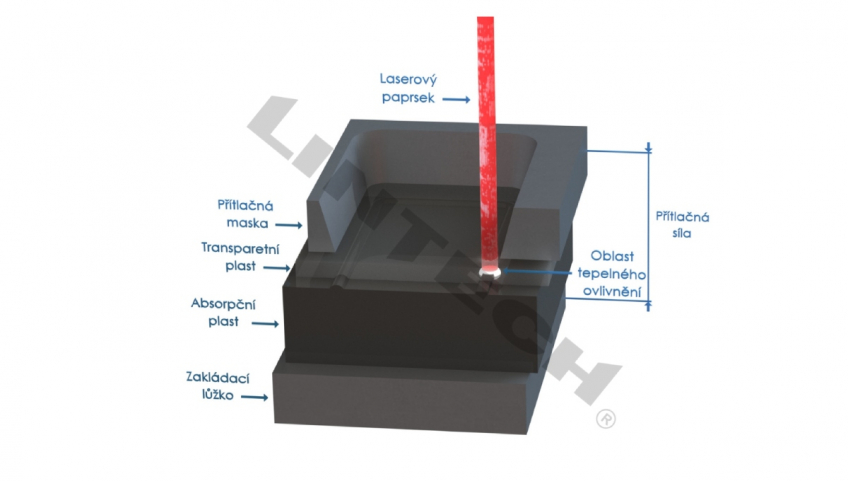 VIDEO: Laser plastic welding
The laser technology can be used not only for the laser marking, engraving, cutting and drilling but also for welding. Lasers can be used for metal welding as well as for plastic welding and that is going to be the main topic of our article.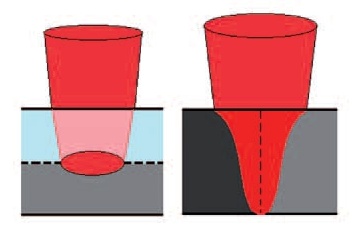 Rozdělení laserového svařování plastů dle:
Principle of welding:


Laser Butt Welding - to connect parts which are nearly parallel and don't overlap
Laser Transmission Welding – the upper laser-transparent material and the lower laser-absorbing material

Different Welding Methods (way of controlling the laser welding trajectory):


Contour Welding
Simultaneous Welding
Quasi-Simultaneous Welding
In the LINTECH company we are interested mainly in the Quasi-Simultaneous Laser Transmission Welding, when the laser beam is deflected by many little mirrors at high speed (10 m.s-1). Besides other things it enables to heat the connected components along the whole welding contour all at once.
"From the LINTECH company we have bought lasers for marking and welding of plastic and metal components for the automotive industry. We are very satisfied with the quality of the machines, with the support and also how fast they respond to our requirements in the field of service, marking technologies and welding." Lukáš Kosík, Equipment Project Manager, Vitesco Technologies Czech Republic s.r.o
he Advantages of the Quasi-Simultaneous Plastic Welding
The Quasi-Simultaneous plastic welding has lots of advantages such as high-efficiency process or in the comparison to conventional technologies it offers higher flexibility. It is fast and precise. Low heat input hence low risk of thermal distortion or thermal damage which means that the design of the weld is very good.
For example compared to the ultrasonic laser welding, a higher quality and a deeper weld can be achieved by the quasi-simultaneous plastic welding. Also it has a negligible effect on the surrounding environment, there is no waste, no dangerous particles, gases nor noise.
A further advantage of laser plastic welding are low operating costs and that the whole proccess can be easily automated. This can help to deal with the labor shortage. Also the system can be integrated on already existing production lines.
To ensure the laser welding is done correctly:
it´s necessary to choose the right material
to properly fit and clamp the piece for welding
the right choice of a welding mask
to tune the laser parameters
the correct use of the clamping device
Like one of the few companies on the Czech market we are able to deliver a perfect solution based on your specific requirements in the field of laser plastic welding.
We provide you not only with the welding application but also various welding accessories such as system for the process monitoring, system for the control of the process stability and the final evaluation of OK/NOK parts.
If you are interested in more information or you just need an advice, please don´t hesitate to contact our technical-sales advisors.