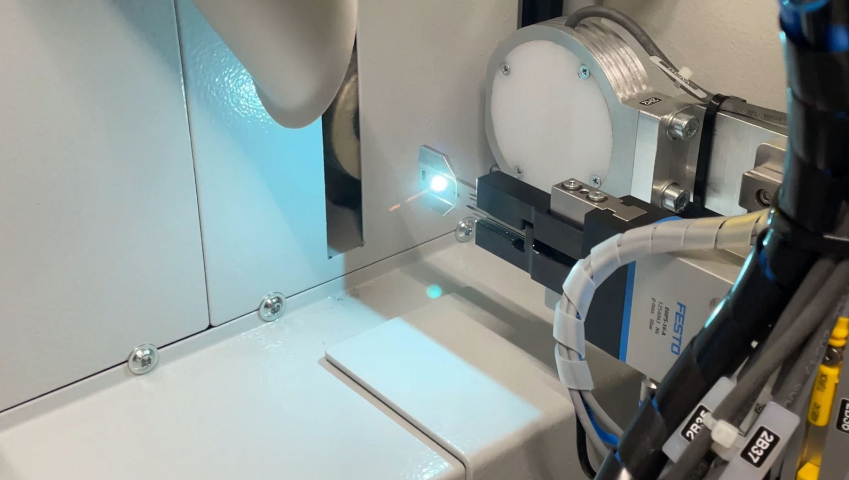 VIDEO: Automate your production with us just like ASSA ABLOY
Not only manufacturing companies lack people. Most companies have recently been facing a shortage of quality labor. For this reason, many manufacturers are looking for the possibility of automating production processes. Thanks to automation, companies will not only save costs, solve the problem of labor shortages, but also increase work safety. We are proud to present our automated laser station.
Based on long-term cooperation with ASSA ABLOY, we had the opportunity to deliver the second fully automated machine for marking keys and key inserts. As is often the case in our presentation, this is a tailor-made machine with a number of specific elements.
The description of the keys takes place not only by laser technology, but also mechanically in the form of micro-impact marking.
The marking itself is supplemented by associated applications such as checking the correct shape of the key with a camera or additional polishing of the key after marking. Fully automated key handling is a matter of course. Their insertion and removal is ensured by sophisticated bins.
"Laser marking of cylinders or keys is a significant design innovation in our field as well. Fa. Lintech has already supplied us 4 lasers, starting with a manual station and ending with a fully automatic one. We are very satisfied with the technical solution, service, willingness and technical competence of the employees." Says Mr. Fiedler, Head of Industrial Engineering, ASSA ABLOY Opening Solutions s.r.o.
Thank you for your trust and we look forward to further challenges!