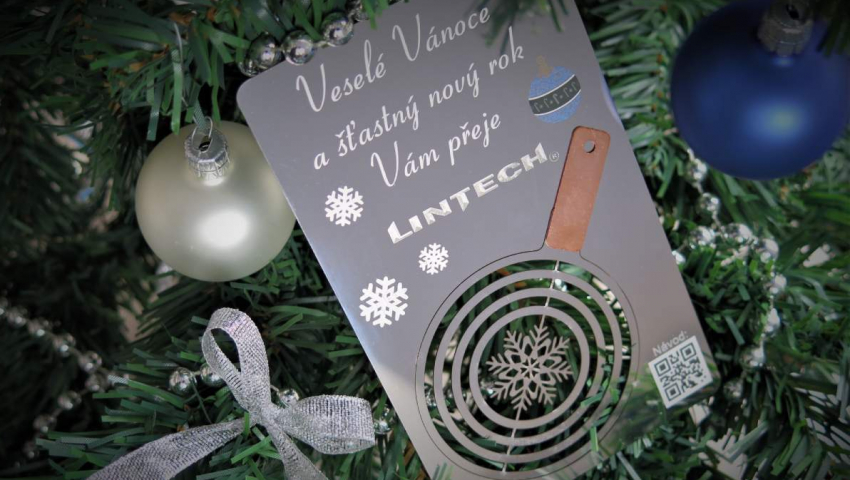 VIDEO: the story of a Christmas card. Merry Christmas and Happy New Year!
Dear business friends,
On behalf of LINTECH, we would like to wish you a peaceful Christmas holidays.
Unfortunately, the year 2020 did not bring much joy, but rather only worries. Therefore, use and enjoy this magical time alongside your loved ones, relax and recharge your batteries by 2021.
At the same time, we would like to take this opportunity to thank you for the trust you place in us.
It was a pleasure and an honor to work with you this year.
Your LINTECH
STORY:
The wish was created "in-house". Our custom center supplied laser-cut sheets. Welding of various metals and laser marking was created in the application laboratory. We played with the parameters of the laser and set it up to create a blue-green-gold ornament on a stainless steel plate. Below the QR code there are instructions on how to create a decoration from a greeting card that will decorate your Christmas tree at home.